Alright gays!
I believe it's been well over a year since this thread has been updated, so here's an update, nothing special, but it's basically a run down of events.
TL;DR = Things broke, got fixed, car is coming out to play.
Right then, over the past year or so things have been very, very slow in terms of progress with the car, but things are finally looking up. Life has consisted of many events which has taken up lots of my time, therefore delaying progress on the car. But I did things here and there when I had the time. Most of my time was taken up by working and the commuting to and from work, plus spending time with my (now ex) girlfriend.
Anyway, enough of that boring stuff!
The car.
While it was sat in the garage, I believe either a massive 5 litre bottle of water leaked into the car - which was laying in the rear footwell, or the garage roof has a leak - I think it was the bottle that caused the problem.
This meant the carpet has to be pulled up so I could get the water out and dry the carpet.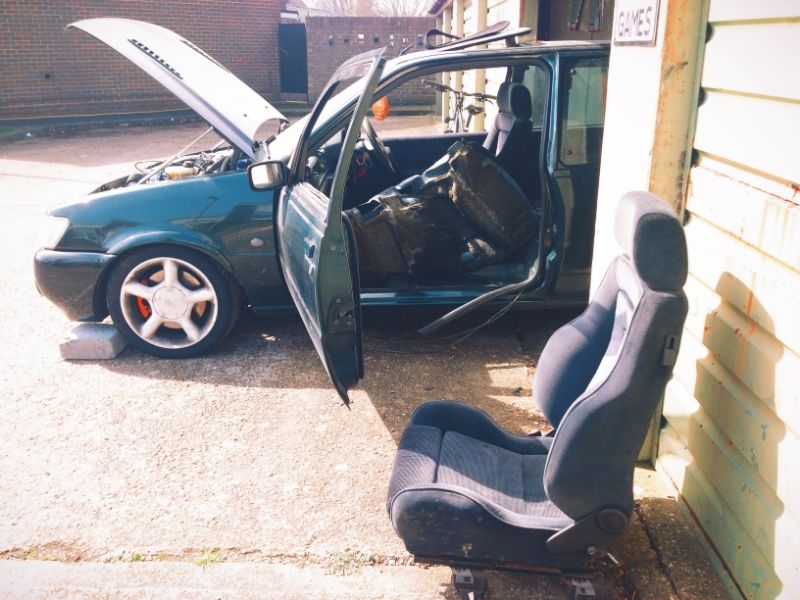 Then I had to take the de-cat off ready for an MOT.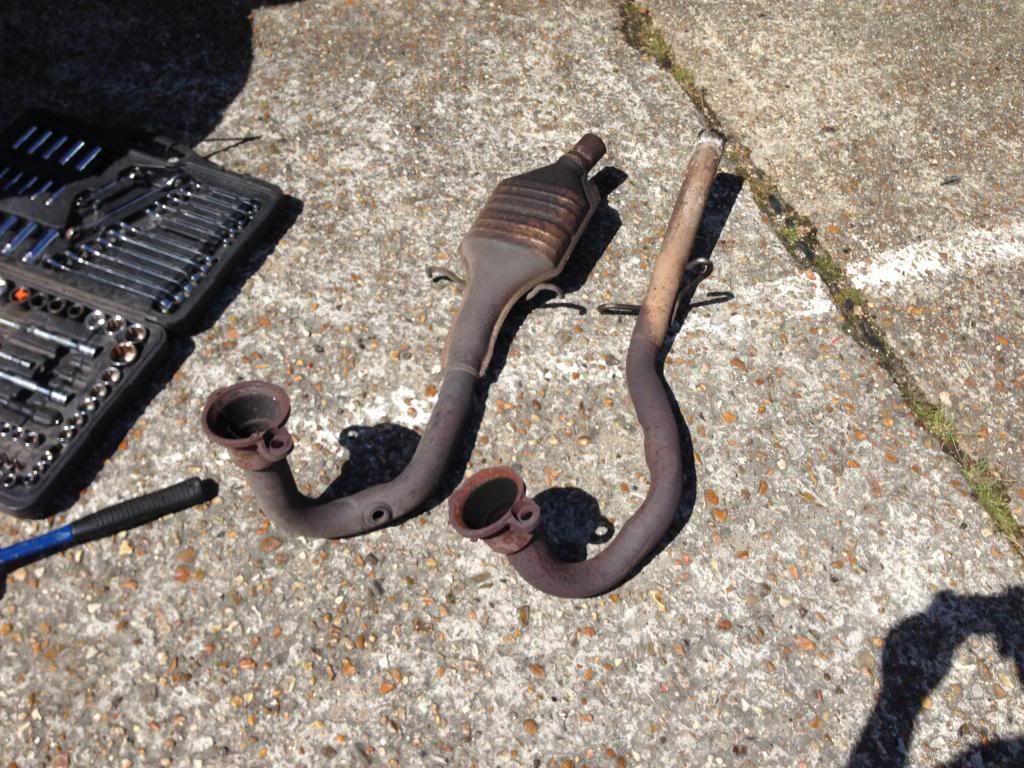 While doing this I snapped an original exhaust bolt, that got replaced with a stainless nut and bolt as a temp fix before I get an original part to replace it.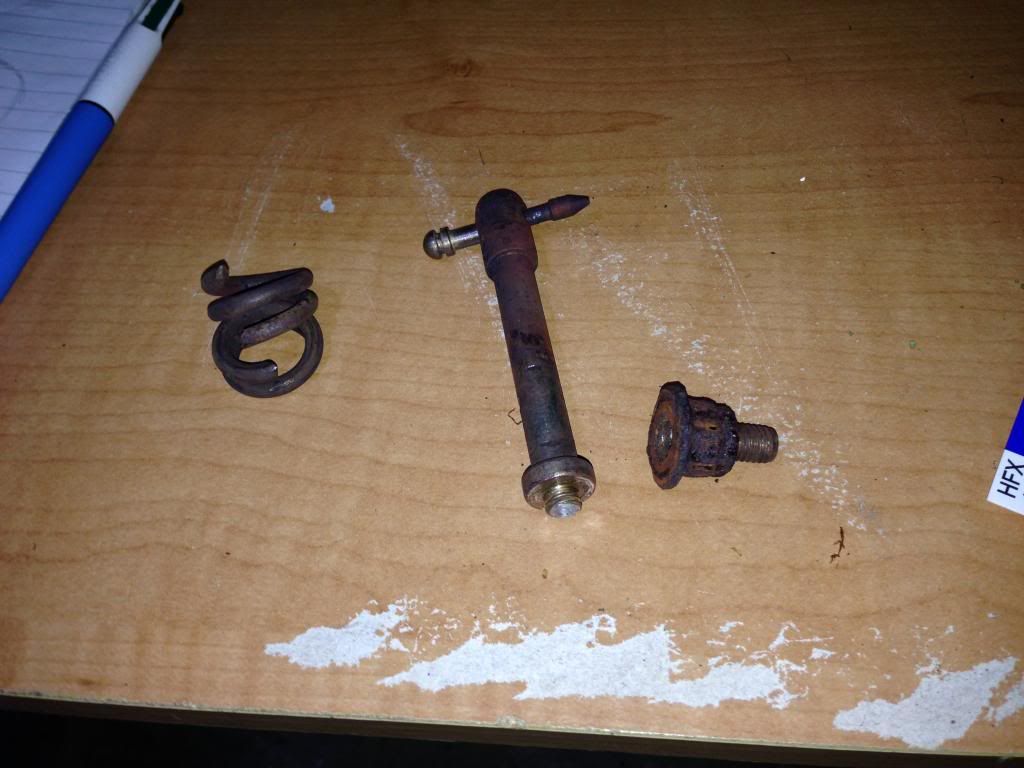 Couple of random pictures of the car being worked on - this was from when the car being undersealed ready for the winter weather.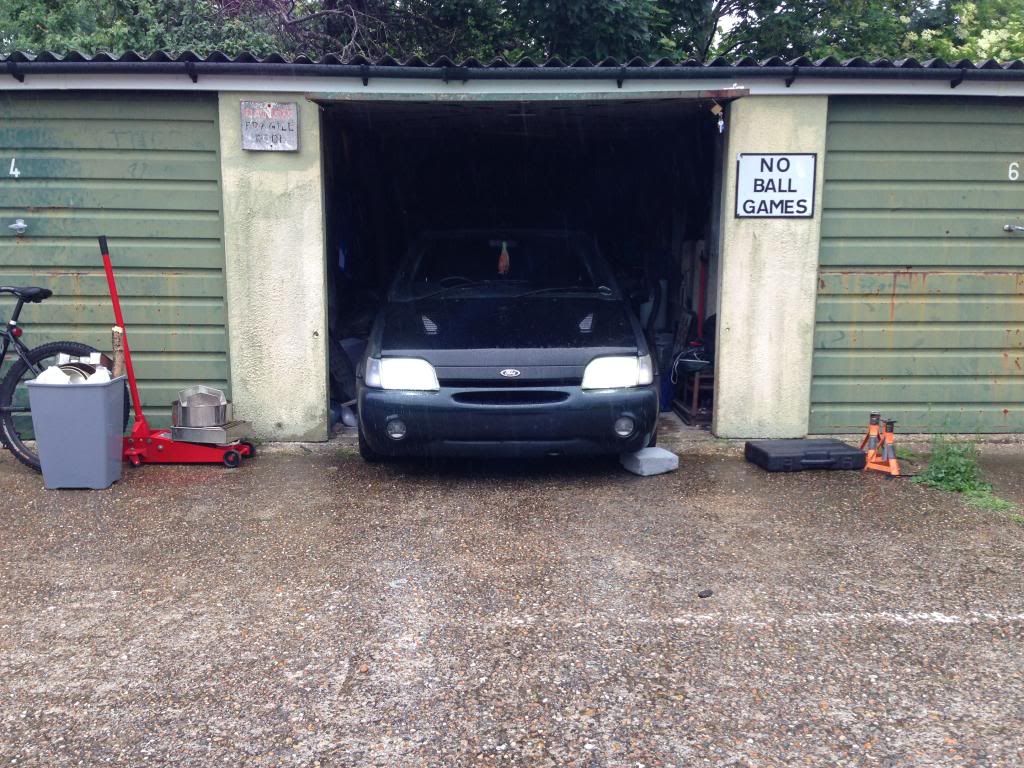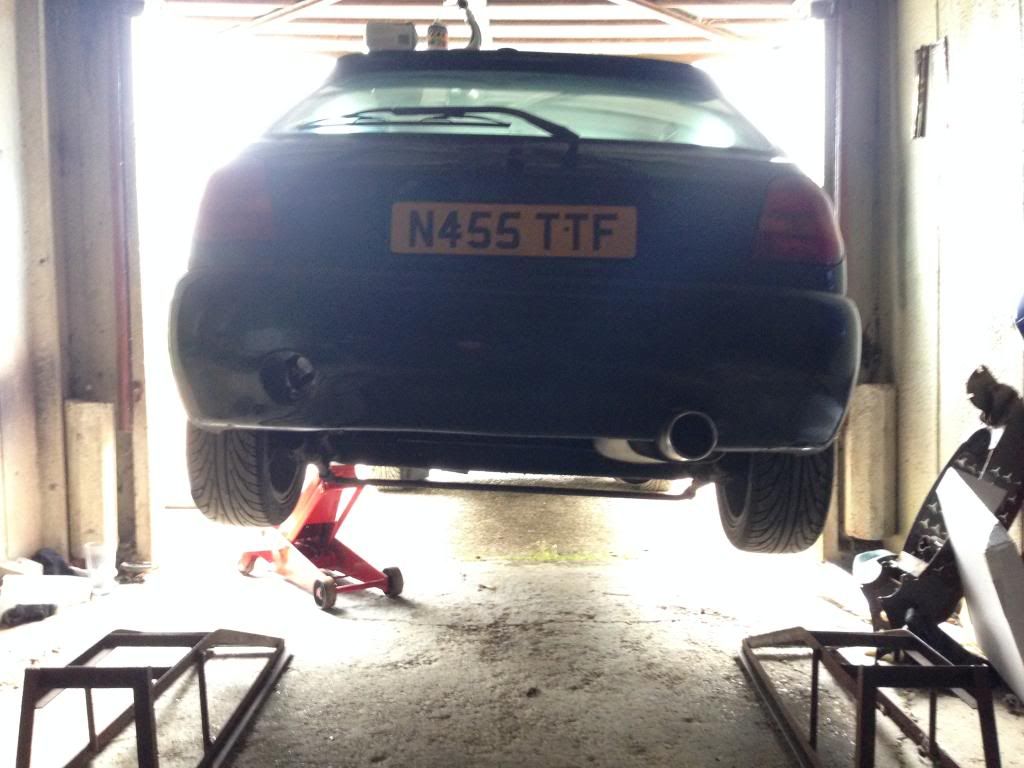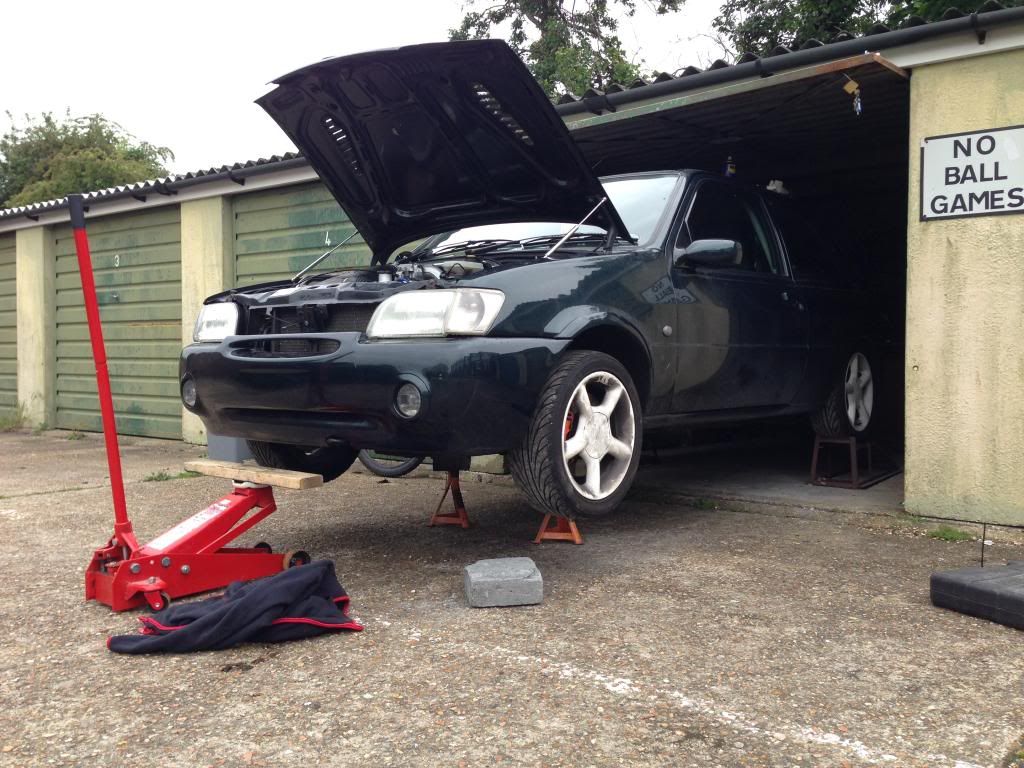 After I had finished doing the underseal, I put the car on the floor and went to start the car with literally no fuel in the tank to check the exhaust for leaks and it ran - for about 2 minutes and kept cutting out. After that it wouldn't start. Yep, I burnt the fuel pump out! I was kind of annoyed but it was my own fault.
After this, I decided to treat the car to a little more chrome, just something little, but something I've wanted for a while.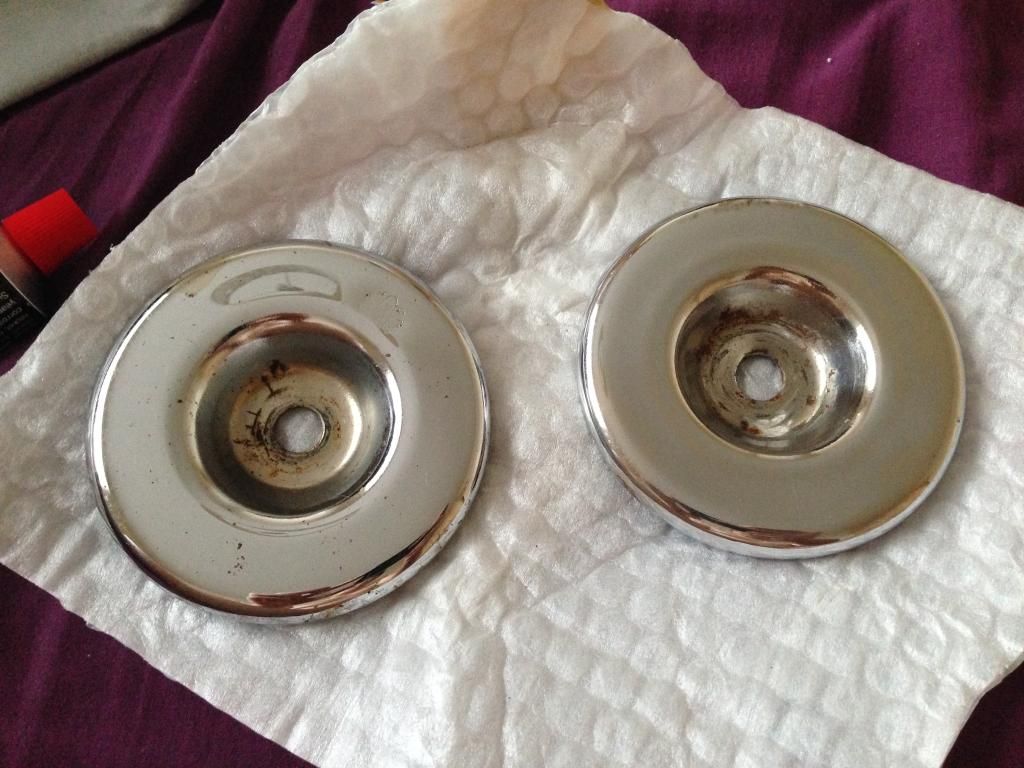 Excuse the skanky coolant tank, that's getting replaced for a new one soon.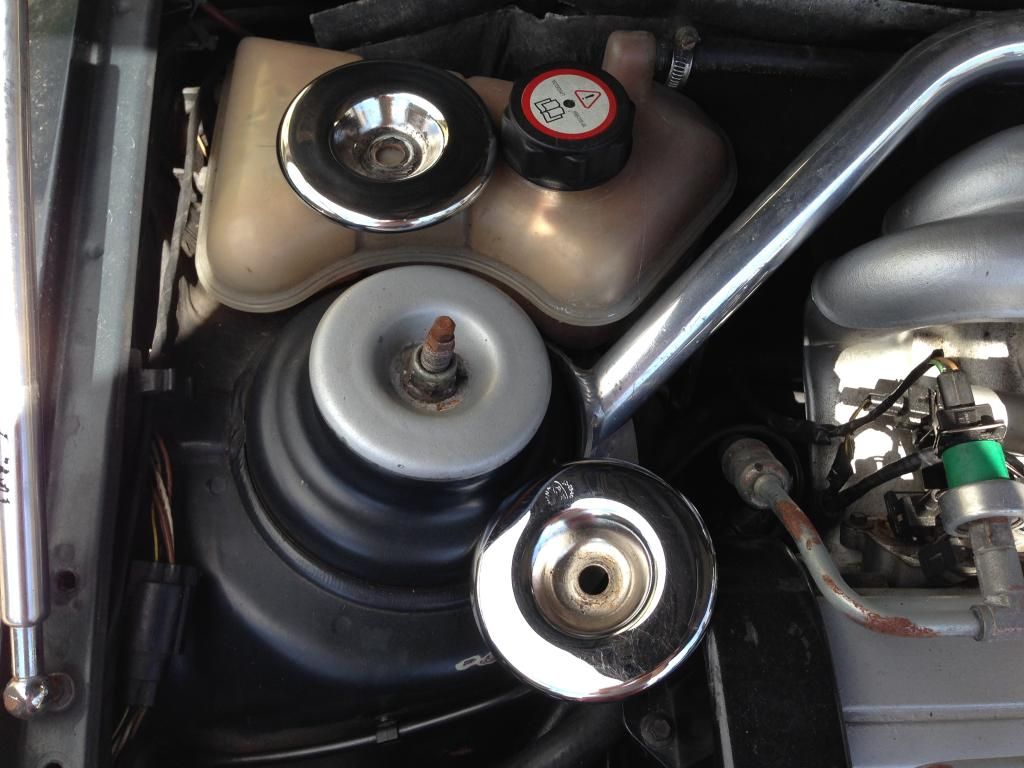 Then I thought I would do a bit of polishing. Other bits of the engine bay will be cleaned/painted/polished soon so it all looks nice again.
I think there's a picture of them fitted somewhere - I'll dig it out in a bit.
Back on to important stuff.
The fuel tank had to come out so I could replace the pump - ford should have made an access panel under the rear seats IMO.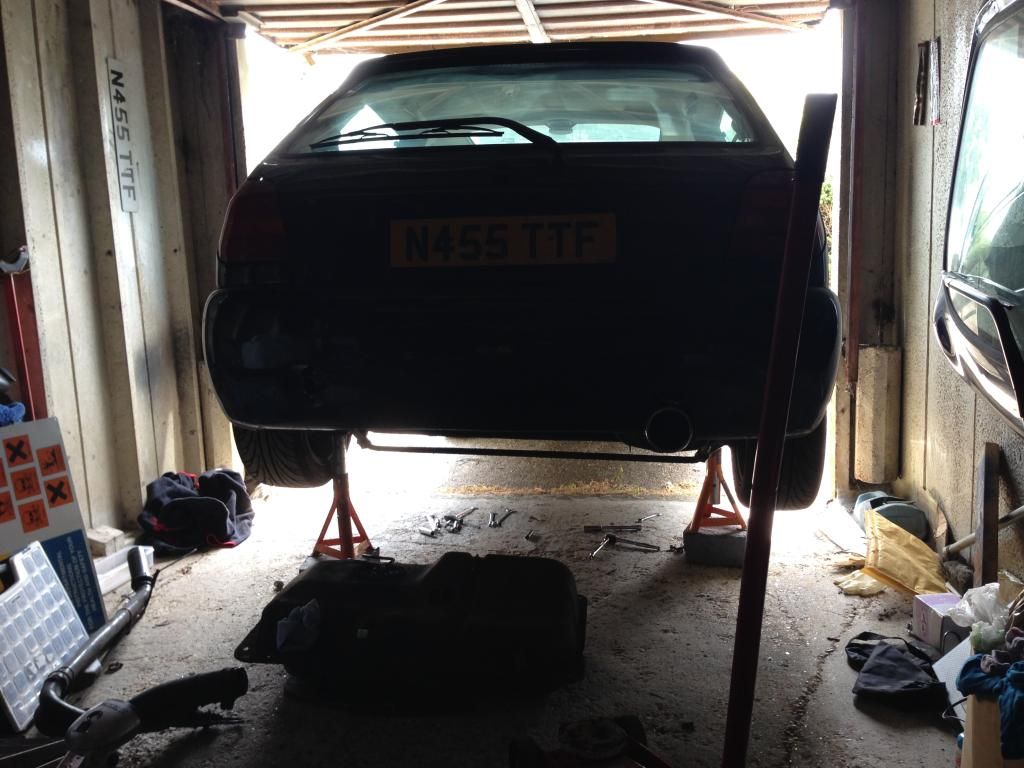 It was time to dismantle the fuel pump.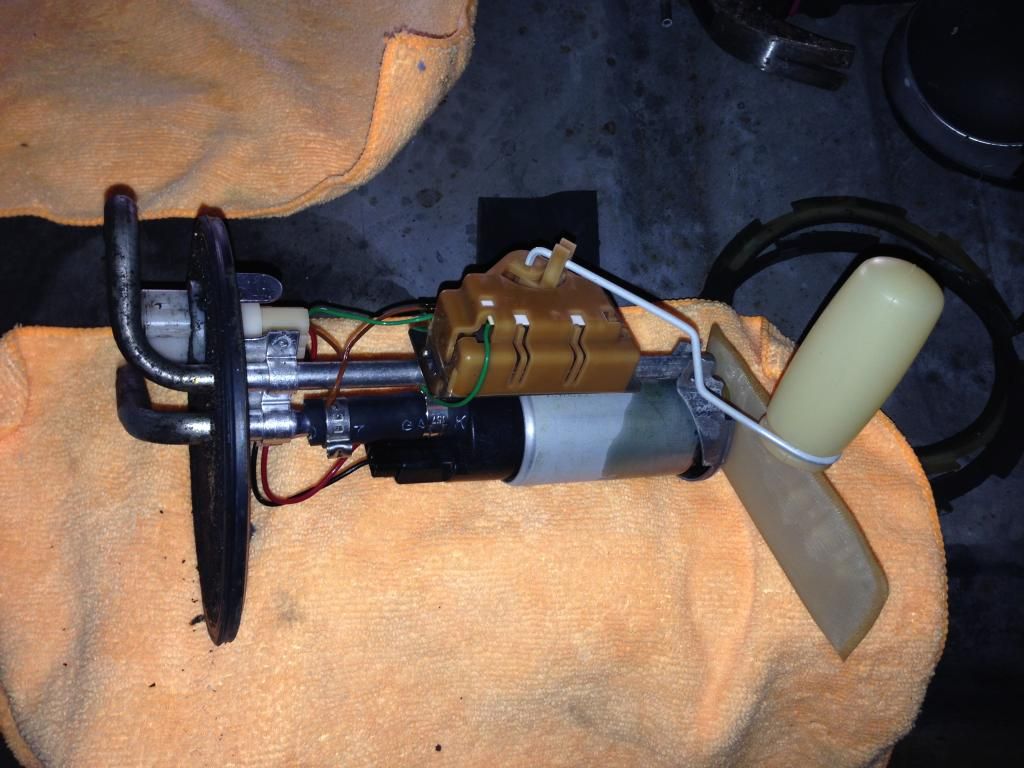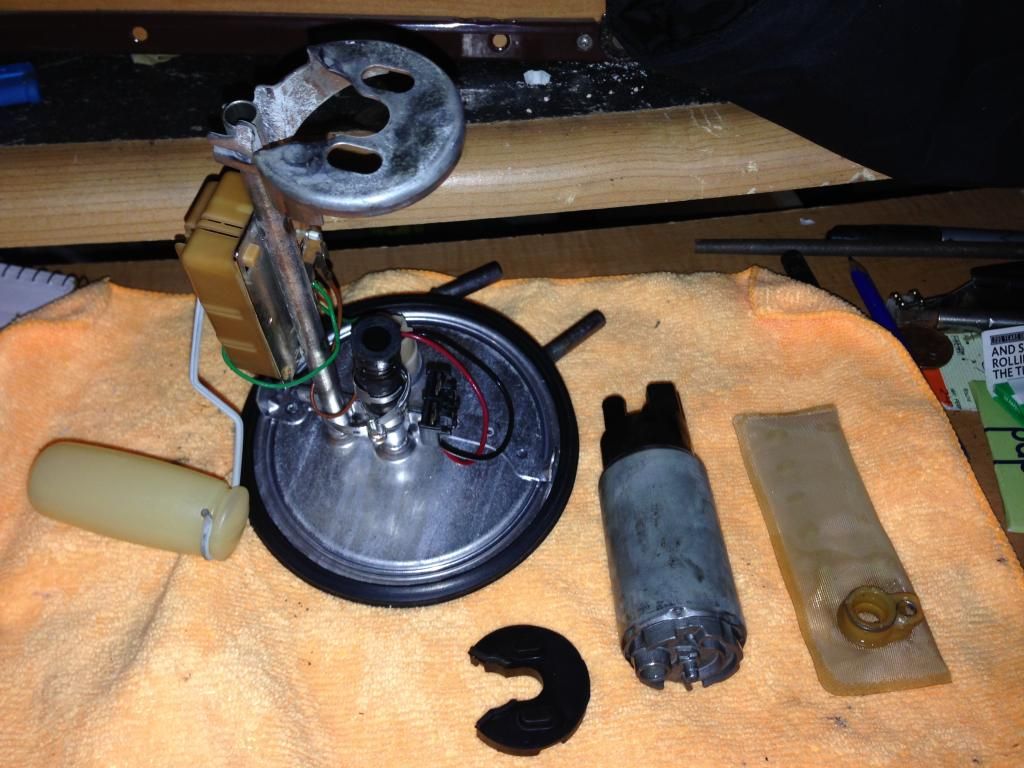 This was where the fuel tank lived for the next few weeks while I was occupied elsewhere.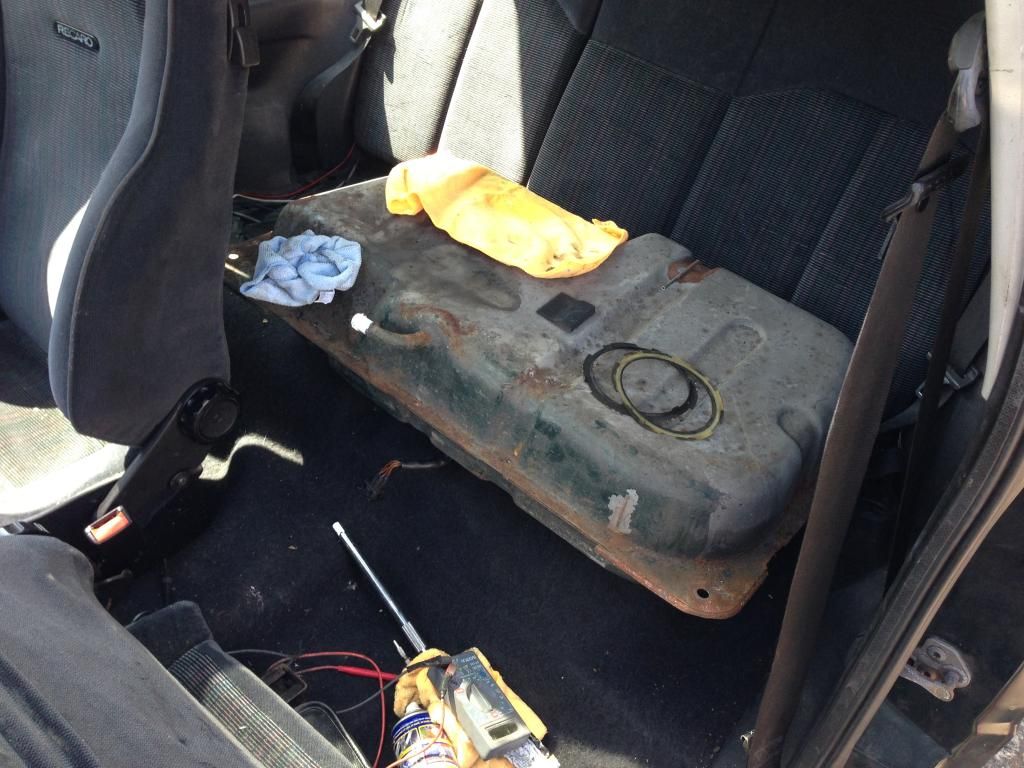 I got another ford for a week.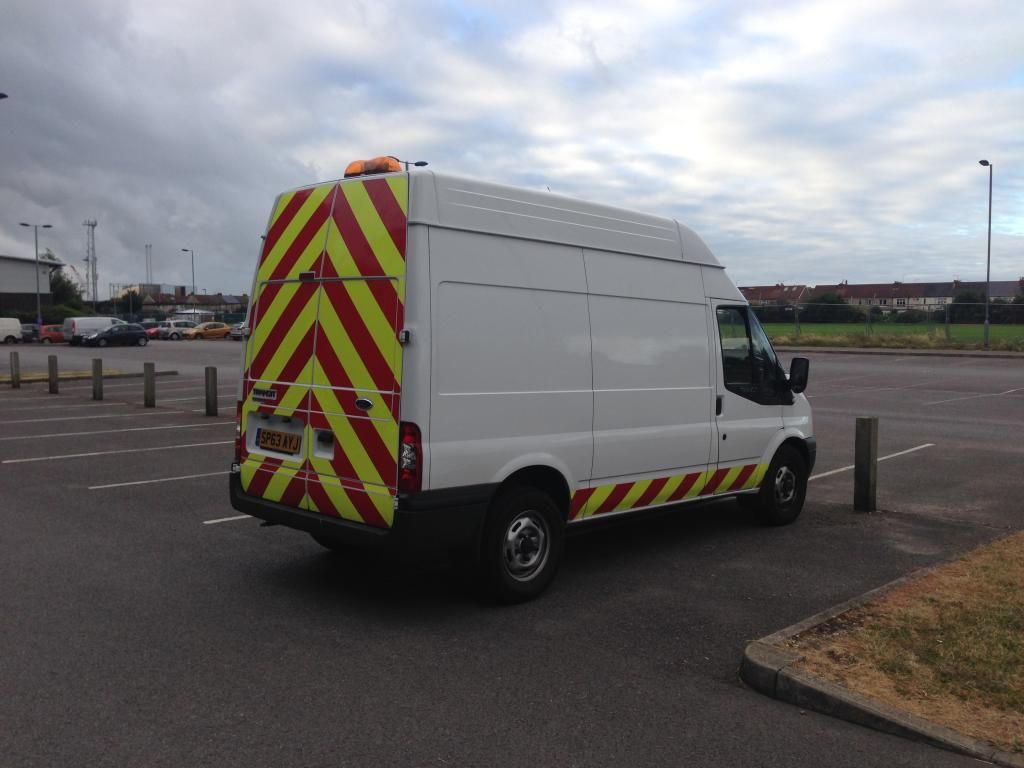 Anyway, back to the car. I ordered a fuel pump and while it was being delivered I decided to underseal the inside of the arches. No pictures of this, but I'll probably get some when I take all the coilovers off for a good clean up.
My fuel pump then arrived, from Germany.
Old vs new.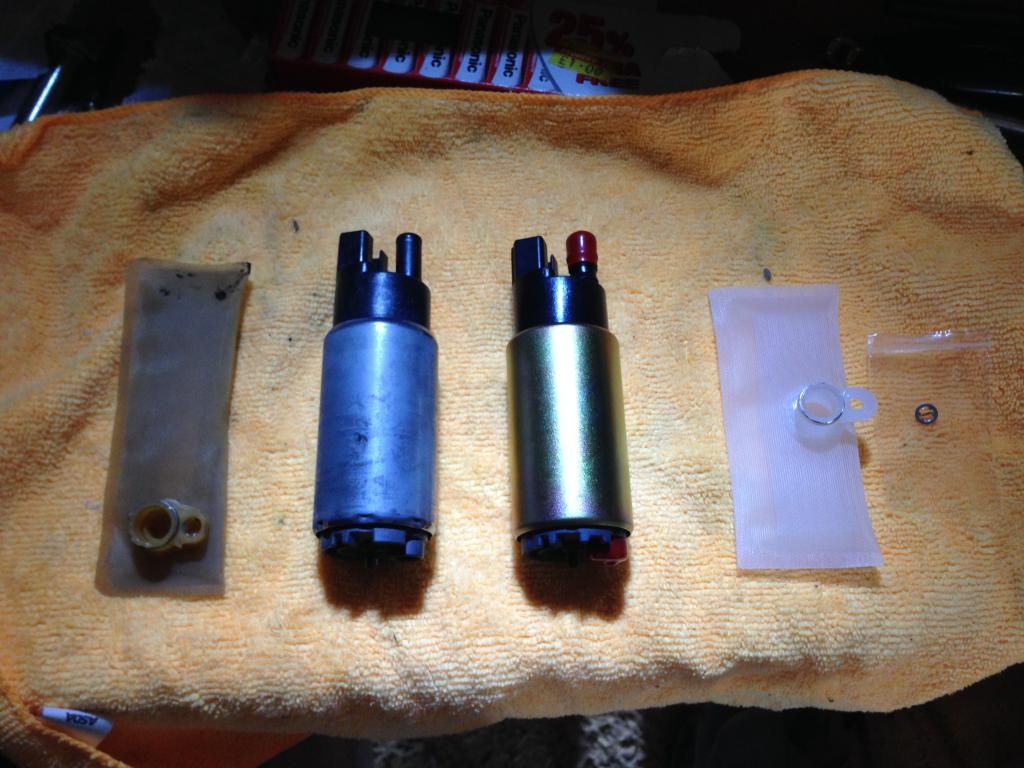 Fitted: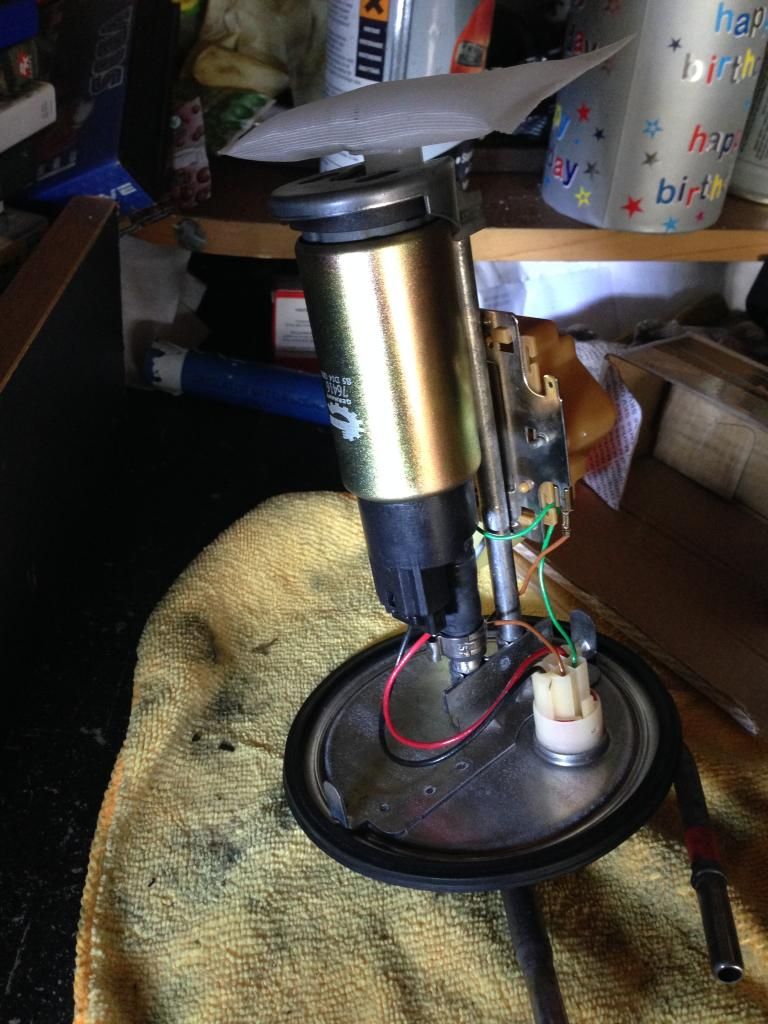 I then found a false widow spider in my garage.
After catching it, I decided to give the fuel tank a damn good wire brushing to de-rust it, and also a really quick once over with hammerite to give it a bit of protection.
And then once it was dry, the tank went back in.
That was done, got some fuel for the car and started it up - first turn of the engine and it started.
The car is smoking a little from under the exhaust manifold - not 100% sure where from or even why. There's no place you can see it coming out of directly, the cat is also smoking - could be from WD40 soaking when fitting it as it was a bitch. Once the de-cat is put back on, I'll have a proper good inspection.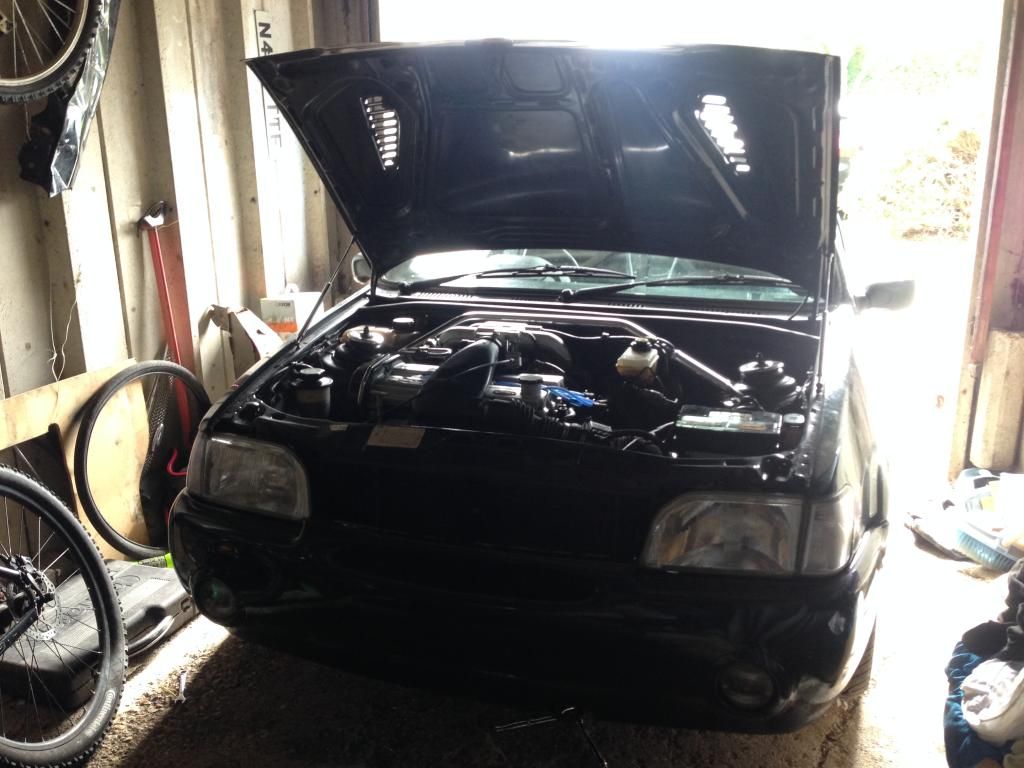 And then I took the car down the road for a quick drive - I forgot how much poke these 2 litre engines have. Such fun to drive.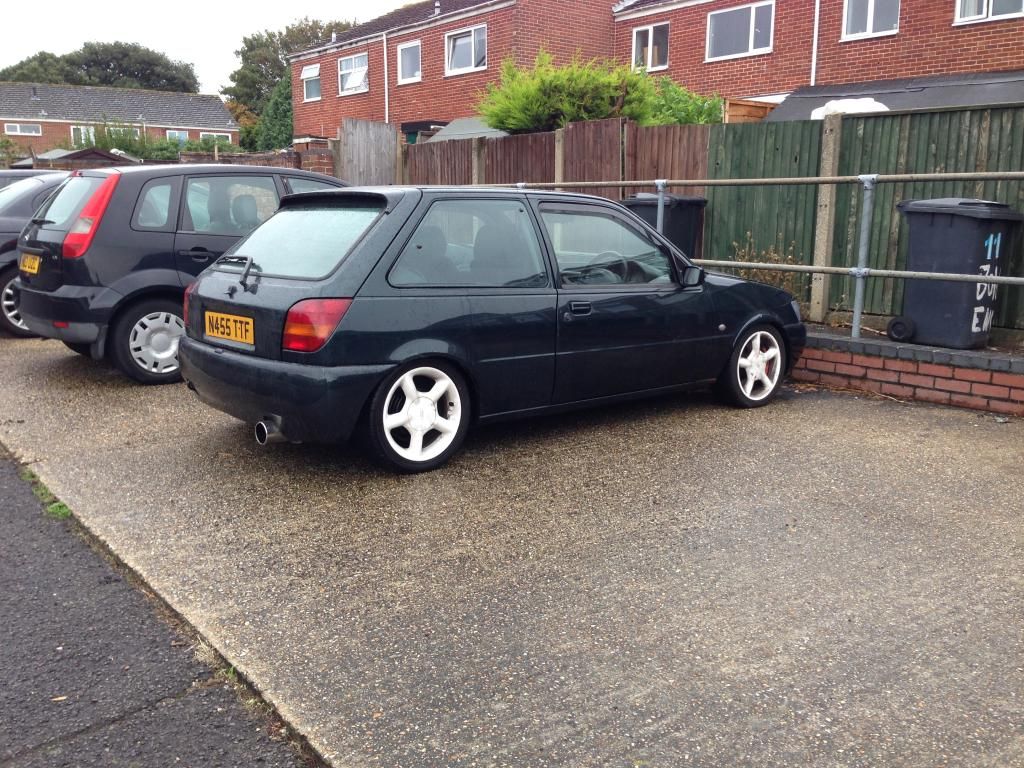 The car is booked in for an MOT, driveshaft change and brake fluid change on Monday, so hopefully I'll have it back Tuesday and it can have a proper good clean and polish.
There's a few more bit's I want/need to do yet - mostly de-rusting and painting, but that's something which can be done over the winter months in my garage.