Bought this as a cheap Ford to run-around in for a few years
A heads up of the car
2000 Ford Puma Millenium limited edition 1.7
81k miles
Zinc Yellow Paint
Leather recaro interior
Heated Front and Rear Screens
Air Con
CD
RCL
Leccy windows
Bought the car cheap cause of the usual ford puma problems, which are some arch rust some wear on the drivers seat, bit of an exhaust leak and probably not been serviced for a while, but its something different from the norm
Anyway here is said car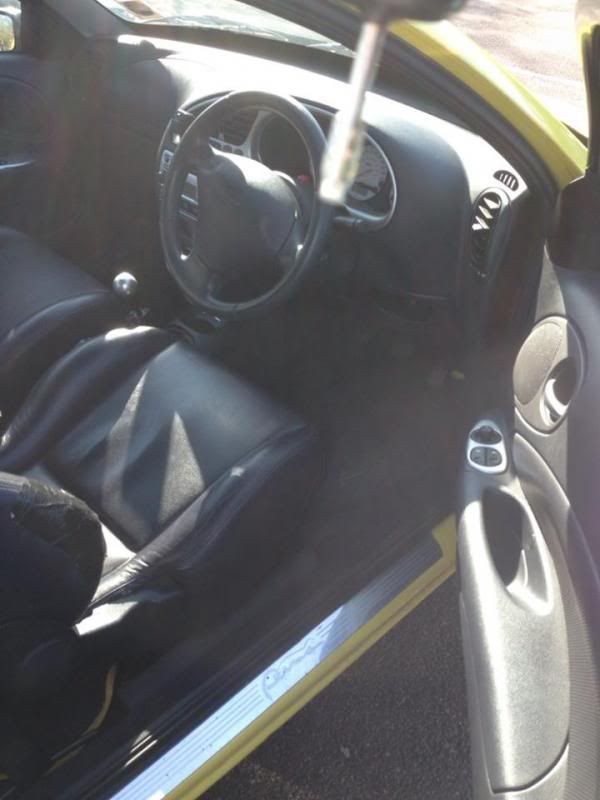 You can probably see the tape on the seat, woopy do lol
One of the mirrors was a boggo job, so I got a panther black one put on to match up the other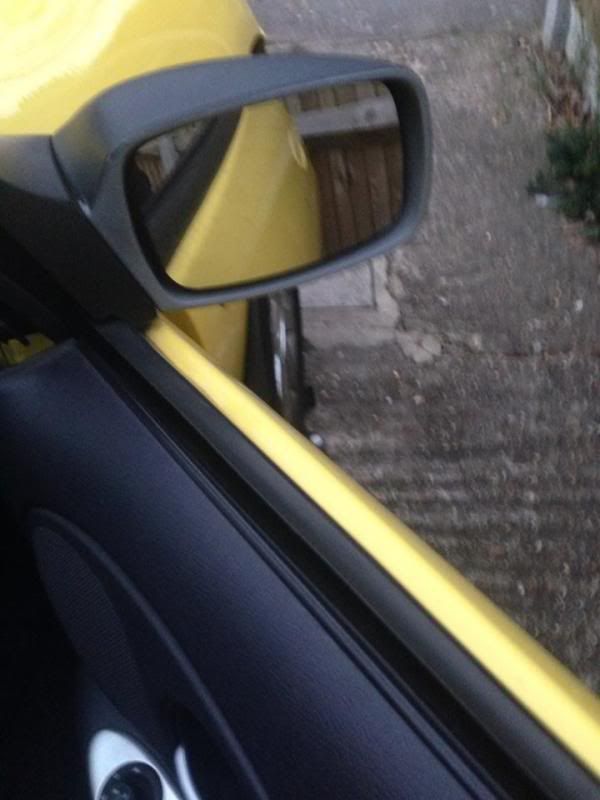 Ive performed a service on the car for now, oil filter and sump plugs were a pain but were persuaded and new items fitted after an engine flush. All new helix oil on offer gone in with new fuel filter and new spark plugs, which was interesting.
The cam cover has obviously been leaking (common fault) spark plug are had quite a bit of oil in so cleaned this out at the same time, that is after drilling the bolts for the engine cover which had been done up stupid tight so rounded off when trying to remove
Oil soaked up
Old vs new + oil lol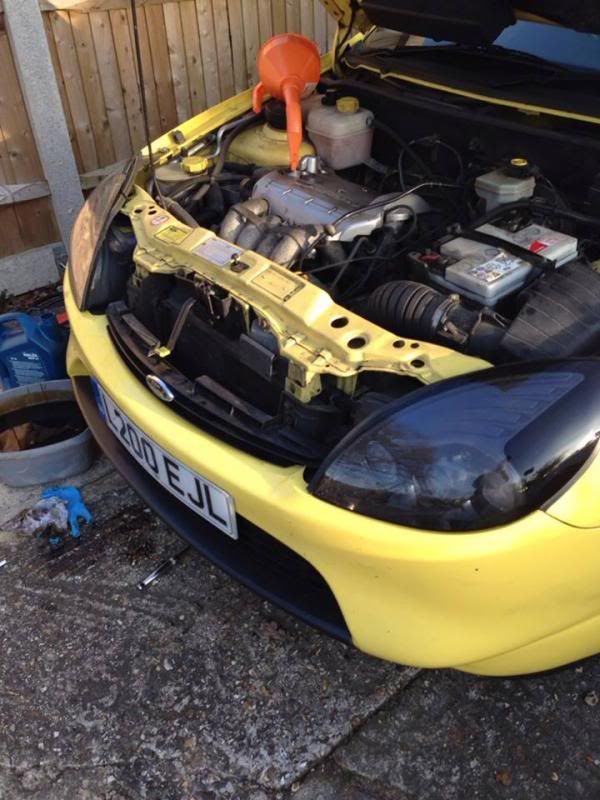 During service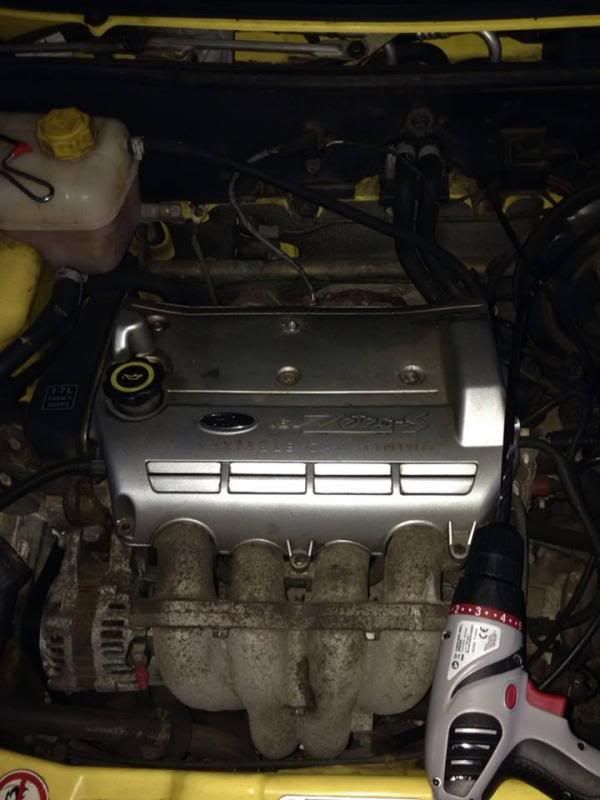 Stupid button bolts had to be drilled
£35 for ford replacements, B&Q will be £5
Off until said bolts are bought and other plans underway
Oh and got this problem thanks to some bad roads heading home, got a leg coming Monday to swap this out
Anyway, next will be timing belt, water pump, crankshaft oil seal and rocker cover sealant and gasket
After that sort the exhaust out ready for MOT and get it all waxoyled and arch liners sorted
separate from this probably turn the wheels grey or black, derestrict the airbox and replace for a panel filter
Then just run it, maybe get the seat fixed lol
_________________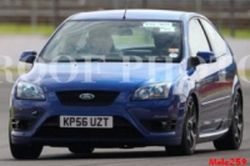 FACT wrote:
Ford is not a decision you make to like, its a passion you grow up with.