Yo Peeps
Have brought this as my new car: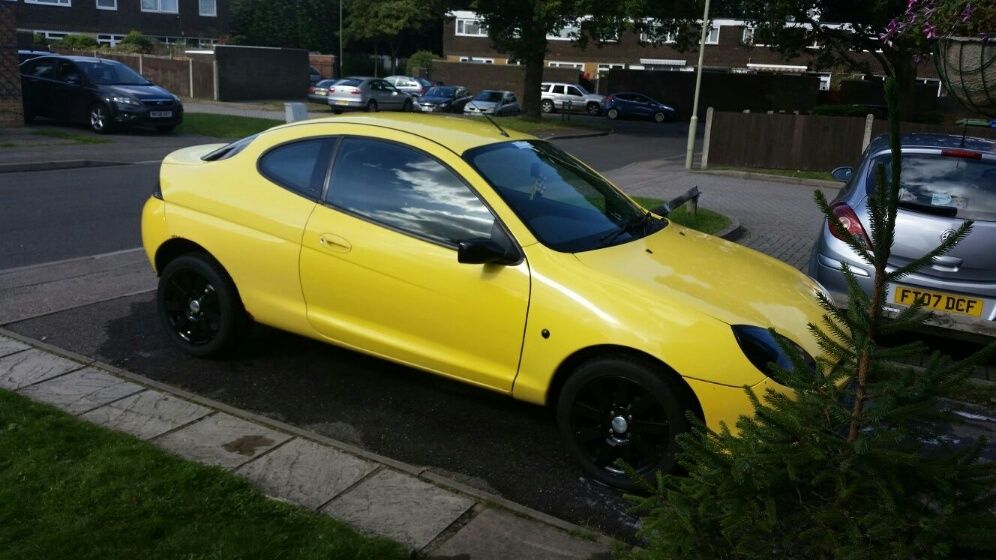 you may recognize it?
Spec:
Ford Puma "Millennium"
Zinc Yellow
1.7 Engine with "Tape ECU"
Hoffman Racing Race Tube and Backbox
K&N Panel Filter
Leather Recaros
A/C
Heated front & Rear Screens
Electric Mirrors
Electric Windows
Lowered on Springs & Shocks
Alloys painted Black
Detango Rear Lights
New Gearknob
Silicone Induction Hose
Modded Airbox
Wind Deflectors
Front upper and lower strut braces
Rear strut brace
Stripped out
Drove to my nans: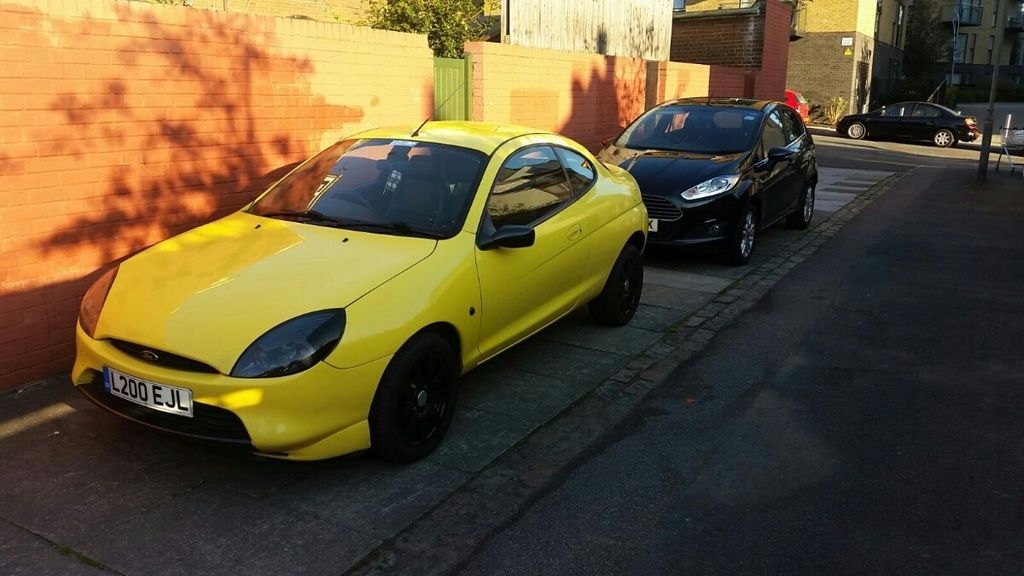 Crappy Pics from my phone: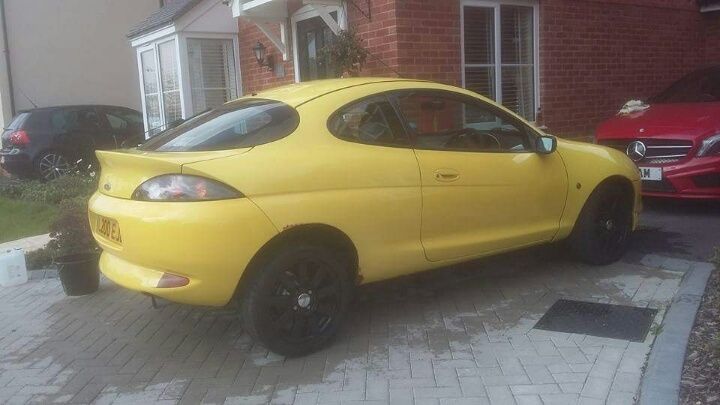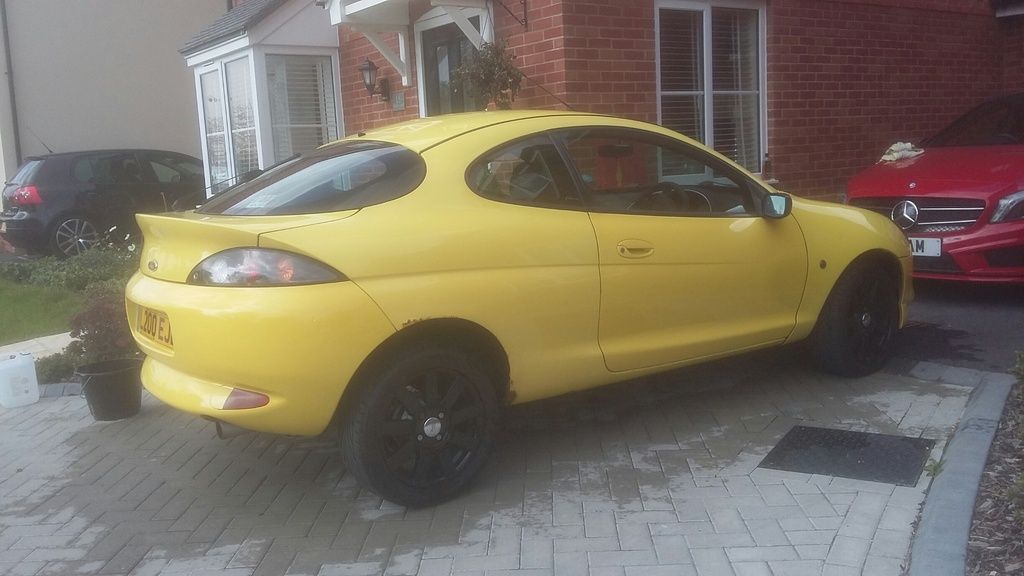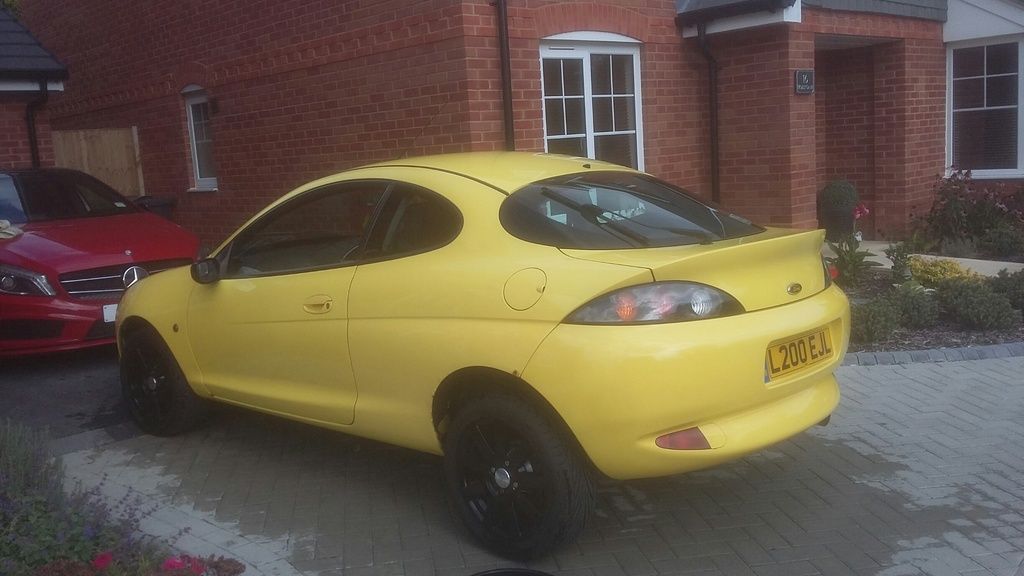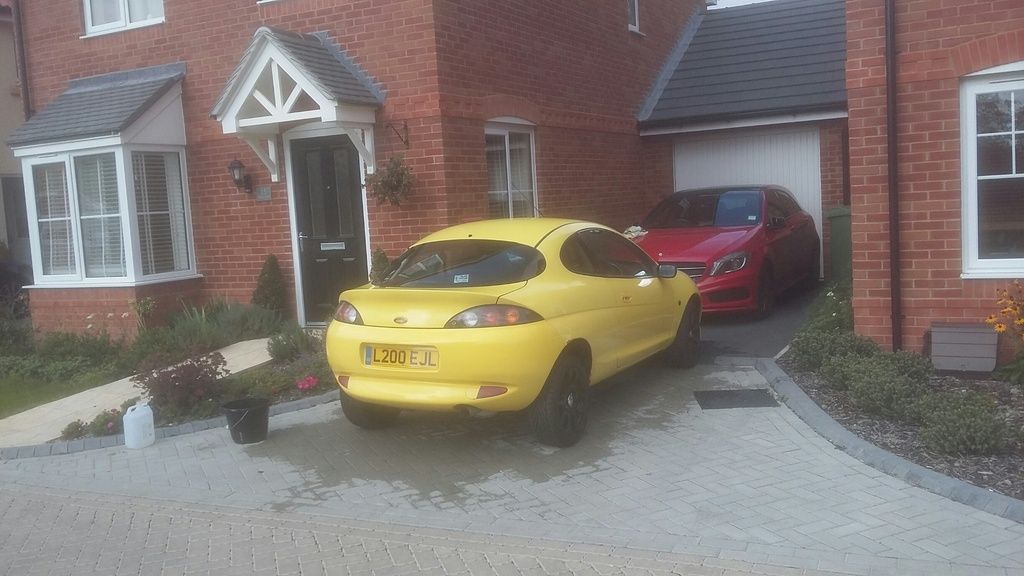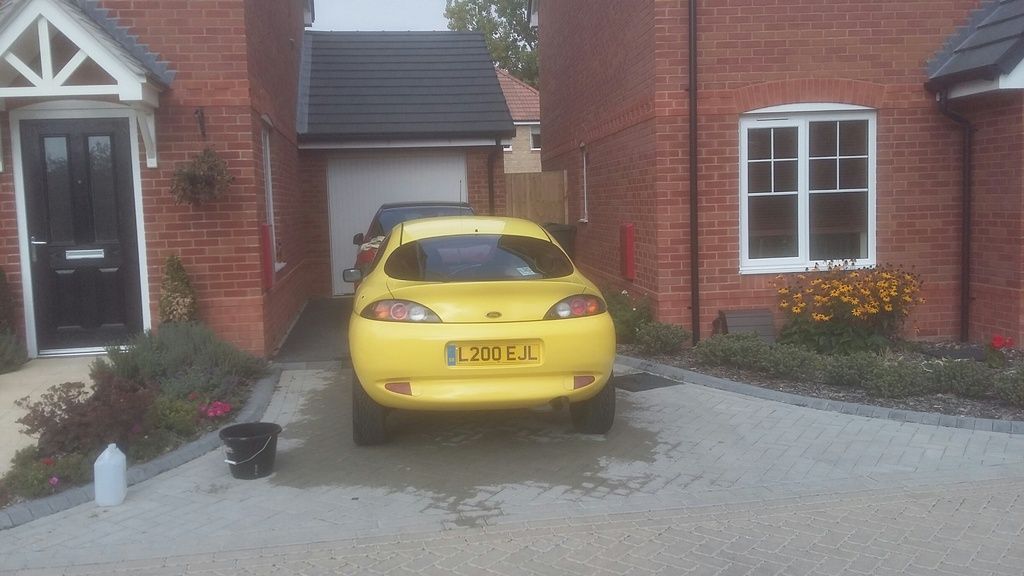 Plans:
(bold = done)
Sort out rear arches and other rust spots
Give it a bloody good polish so the yellow is similar all round
K&N Panel Filter
Fit Decals
Yellow Induction Hose
Seat Repair on Bolster
Replace Cracked Rear Lights
Fix Glovebox Lid
I love it - handles well goes well sounds good
Seats are awesome
_________________
FACT wrote:
Ford is not a decision you make to like, its a passion you grow up with.
RIP BEN ELVIN (JAM)
6.6.84 - 3.10.12

- Gone but not forgotten - The below sums you up chap
Ben Elvin "Jam" wrote:
Through serious illness you meet some inspiring and determined people. its the best we can do as human beings to inspire and drive the determination of others. Ben.