This was on FT.com. Does it apply to us to??
Hi guys, the setup for clubs going to Ford Fair has changed a little bit. I am basically forwarding the letter I have received to you on here so please read the below and let me know of any queries! Apologies but they're just getting a bit anal now.
Stand Passes
They are no longer A4 paper passes, they are now blue hangers that
MUST
be displayed, hanging from the rear view mirror upon arrival and
MUST
remain there for the entire day. They're pretty thick and a bit more fraud-proof. They are also being checked apparently and if you're caught passing it on, you get kicked out
Almost everyone has provided a registration number to me. Please let me know ASAP, that means within the next few hours, not days, if yours has changed or you no longer require your stand pass!
Arrival Times
The organisers have stated that all displaying vehicles must be parked on stand before 8:30am now as opposed to 9:00am. We all know this will be impossible but bear it in mind if you're normally a late arrival. The earliest is 6:30am. I really do expect entrance queue times to increase this year, mostly down to people arriving without reg numbers on their passes, please bear this in mind too.
Stand Position
Almost identical to last year but on the opposite side of the road, area
B19
. Enclosed with your tickets you will receive a map of where the area is and directions. It is very easy to find though.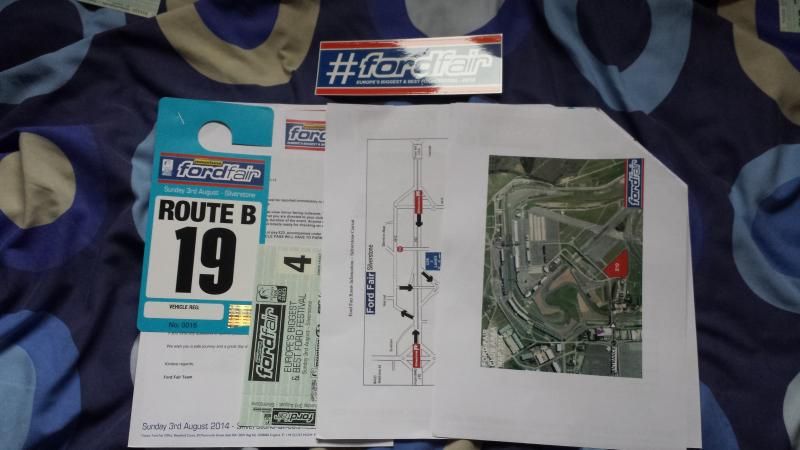 Oh, you also get a nice Ford Fair sticker now, woop. Sample of what you will receive above.
Again, any problems, please let me know asap.
Thanks.