Guess where I have been...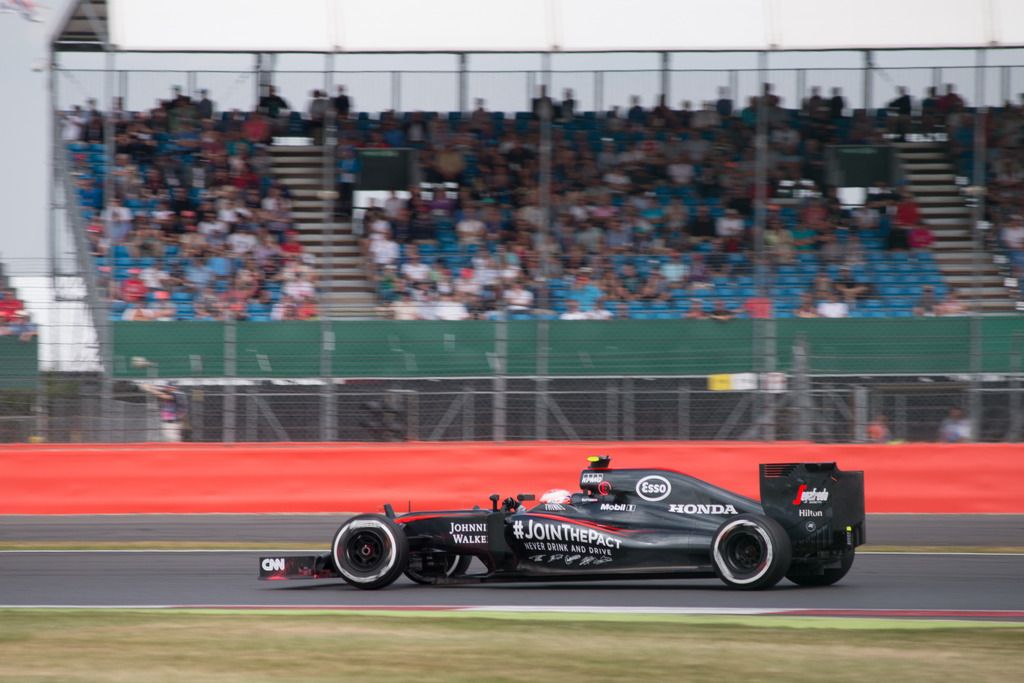 Was a great race and overall great weekend, was in the stand on club corner.
Never quite sure what is more satisfying with pictures like that.
1, Getting the picture
2, Knowing there where many around you with kit costing much more with no idea how to use it not getting the picture, I really struggled to not laugh when a guys flash popped up and then said to his mate "maybe I should try sport mode", did bother me as he had a brilliant lens (in theory better than what I was using).
Oh and watch out wearing yellow, I had a jordan F1 top on and got swarmed by pollen beetles, luckily I had a spare black marussia top in my bag.